About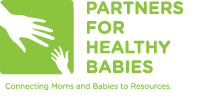 Partners for Healthy Babies is a project of the Louisiana Department of Health and Hospitals' Bureau of Family Health and WIC program.
Partners for Healthy Babies was started in 1993 to help reduce infant mortality in Louisiana. The project serves to provide information and resources to women and their families via toll-free helpline (800) 251-BABY (2229) and this website.
For more information about Partners for Healthy Babies, contact the Bureau of Family Health at (504) 568-3504.
1-800-251-BABY
(2229)
Our support staff is standing by 24/7 to answer questions and to link you to resources in your area.
All Calls Confidential.