About Us
Louisiana Department of Health's Bureau of Family Health manages the Partners for Healthy Babies website and helpline.
Learn more about the Bureau of Family Health's other programs, services, and websites at PartnersforFamilyHealth.org.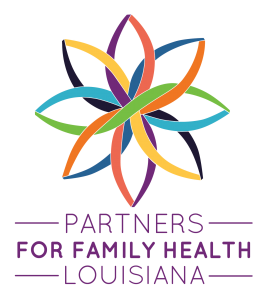 Popular Resources
Browse services from our partners.
Find assistance for food, housing, jobs, healthcare, counseling & more by calling or texting Louisiana 2-1-1.
Quick Links
Check out these helpful links to services.