Project LAUNCH Mini-Grant Awardees
On June 29, Project LAUNCH (Linking Actions for Unmet Needs in Children's Health) and the Southwest Louisiana Area Health Education Center (SWLAHEC) awarded $30,000 in mini-grants to 6 non-profit agencies in Acadiana, as the culmination of an open application process. The $5,000 awards will support projects that advance the mission of Louisiana Launch: to build a system that supports the health, wellness and social-emotional development of young children through partnerships with providers and families, training, and improvements in the coordination of services and policy change.
The agencies and their grant-supported projects are as follows:
The Extra Mile Region IV Inc. with The Extra Mile Family Resource Center's (TEMFRC's) Family Observation and Visit Safe Space
The Family Tree Healthy Start Program with Therapeutic Home Visitation Model Training
The Knowledge Effect with Neonatal Abstinence Syndrome Committee – A Community Assessment
UH Pediatric Clinic, Dr. Richard Howes medical director, Lafayette General Health System/Lafayette General Foundation for Comprehensive Pediatric with Care Coordination for Better Outcomes
SMILE Community Action Agency with SMILE's Transitional Homeless Shelter Children's Multi-purpose Wellness Project (playground equipment)
Success by 5 Alliance Child Care Resource & Referral Agency with "One Piece at a Time" Promoting Social Emotional Development for Young Children in
Family Child Care Homes
Pictured below are the recipients of the 2015 Project LAUNCH LA Mini-Grants: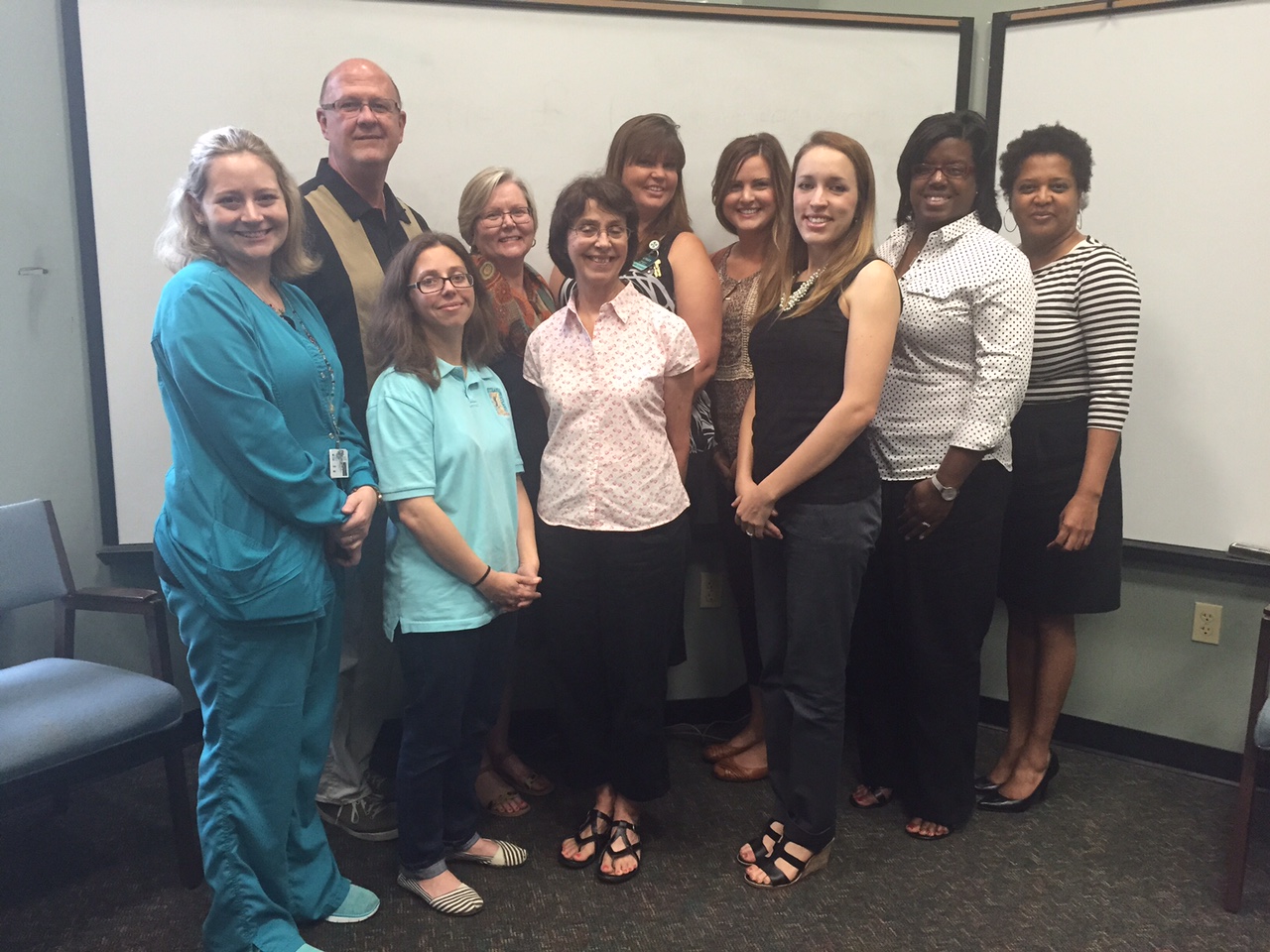 Front row from left: Kailyn Daniel representing The Knowledge Effect and chair of the Neonatal Abstinence Syndrome Coalition; Evangeline
Boudreaux and Linda Boudreaux representing The Extra Mile Region IV; Rachel Godeaux representing The Knowledge Effect and NAS Coalition; Tonya Bolden-Ball
representing The Family Tree, Healthy Start; and Sebreana Domingue representing SWLAHEC, and the local coordinator for Project LAUNCH LA.
Back row, from left: Gary Castille representing SMILE Community Action Agency; Betsy Wilks representing Project LAUNCH LA; Kelly Bender Perkins, representing UH Pediatric Clinic and Lafayette General Health System/Lafayette General Foundation; and Emmy Mouton representing Success by 5 Alliance for the Lafayette Parish School System.
More News & Updates ›
1-800-251-BABY
(2229)
Our support staff is standing by 24/7 to answer questions and to link you to resources in your area.
All Calls Confidential.