Social Service
Information on services, programs and resources to help with parenting, family health, safety, nutrition, substance use and more!
Parenting & Caregiver Support: Programs & Services
Taking care of kids is a big job – one that starts before they're even born! Every caregiver could use some support every now and then. Louisiana has family support and coaching services to help you, starting during pregnancy.
The Partners for Healthy Babies team picked out our favorites – find out which programs may be right for you and your family!
This program gives pregnant women and new parents an expert in their corner to help with pregnancy, parenting, newborn care, finances, life goals, and more! When families or single parents sign up, they're paired with a nurse or parent educator who will work side-by-side with them to provide personalized guidance, support and connections to other services and resources that will help them achieve their goals.
Over 17,500 Louisiana parents have been a part of this program, and most say it's helped them become more confident and capable caregivers. These services are confidential, voluntary, and provided at no cost to the family.
Find out if you qualify for the program and learn how to sign up at PartnersforFamilyHealth.org.
Healthy Start is a program that helps pregnant women and families get the services and information they need to be healthy and raise healthy kids. Help and support starts during pregnancy, and continues until the child's second birthday.

Healthy Start programs offer:
Classes about pregnancy, parenting, and health-related topics like nutrition, breastfeeding, family planning, how to quit smoking, and health insurance.
Transportation assistance for prenatal care appointments, doctors appointments, and counseling
Baby items like food and clothing
Special support for fathers
Referrals to doctors and other helpful services, including job training and GED programs
Learn more about the Healthy Start program in your area:
Parenting & Caregiver Support: Helplines & Websites
Talking care of babies and kids can be a lot of things – fun and wonderful sometimes, but confusing, stressful, and frustrating at other times. We put together this special list of need-to-know hotlines, websites and apps that can help you make the most of the best times, and get through the worst ones. Check them out!
Project LAUNCH
Project LAUNCH's website, LouisianaLAUNCH.org, provides helpful activities, tips, and resources that parents and caregivers can use to help their kids reach for the stars!
Get help figuring out how to help your little one deal with his "big feelings"
Find resources related to child milestones and tricky parenting topics like temper tantrums, toilet training, and building healthy relationships
Learn what small, easy things you can do to support your child's development in the early days and years
Vroom
Vroom is a free app that gives caregivers daily tips on how they can turn everyday moments with their child into brain building moments! Vroom tailors its tips to your child's age. It's a fun and easy way to help your child's brain grow and develop at an early age! Get a sneak peak at the brain-building tips on their website.
Kidline
Parenting is hard, and KIDLINE can help. KIDLINE is designed to help parents in moments when they're feeling especially stressed, overwhelmed, and frustrated. It's a free, 24/7 helpline staffed by trained professionals – you can call it anytime at 1-800-CHILDREN (1-800-244-5373). You can also contact them via text at 225-424-1533.
KIDLINE provides:
Parenting information and guidance, including how parents can avoid losing their cool
Positive discipline tips
Phone counseling and confidential emotional support
Referrals to community resources in Louisiana
Help for victims of child abuse
Information on the Louisiana Safe Haven Law
Louisiana WIC (Women, Infants, & Children) is a program that provides nutrition counseling, breastfeeding support, and food benefits to pregnant women, new moms, and young children.
When you sign up with WIC, you get:
Vouchers that can be redeemed for healthy foods
Help with building a healthy lifestyle – learn how to plan out and prepare health meals, pick out nutritious foods, and how to get your whole family involved in healthy eating
Breastfeeding support and guidance
Referrals to important services and programs that will help you and your family
How to sign up:
Louisiana Breastfeeding Resources and Support
LABreastfeedingSupport.org: Enter your zip code to find a list of breastfeeding resources near you, including community breastfeeding support/education groups, WIC clinics, and other helpful programs. New statewide and local resources are being added on a regular basis.
Louisiana WIC: The Louisiana WIC program offers extra benefits for women who want to breastfeed. WIC participants also have access to trained Lactation (Breastfeeding) Consultants and can sign up for the WIC Breastfeeding Peer Counselor Program. Find out more on LouisianaWIC.org.
National Resources and Support
Smoking and Substance Use
Resources to Quit Smoking
Resources for Other Substance Use & Addiction Treatment
Domestic & Sexual Violence
Louisiana Hotlines & Resources
New Orleans Area Crisis Lines & Resources
National Hotlines & Resources
If you or someone you know is not ready to take care of a new baby, Louisiana's Safe Haven Law offers parents help. 
If the baby is less than 60 days old, parents can bring their baby to a Safe Haven, such as a hospital, parish health unit, medical clinic, fire station, or police station. By leaving the baby in the care of an employee at a Safe Haven facility, parents can give up their baby with no questions asked.
Call 1-800-CHILDREN (244-5473) or visit the Department of Children Family Services page about Safe Havens for more information.
Child Abuse
Shaken Baby Syndrome
Safety & Injury Prevention
General safety
Poisoning
Car safety
Transportation Assistance for Medicaid Recipients
Louisiana Medicaid recipients with Healthy Louisiana plans can get a ride to scheduled medical appointments. Call the number listed for your plan to arrange a ride.
Aetna: 1-877-917-4150
Amerigroup: 1-866-430-1101
AmeriHealth Caritas: 1-888-913-0364
Louisiana Healthcare Connections: 1-855-369-3723
United Healthcare: 1-866-726-1472
Learn more about Healthy Louisiana's non-emergency transportation services on ldh.la.gov.

Find Daycare Services
Licensed Daycare Facilities: A list of licensed daycare facilities searchable by Parish.
Child Care Center Checklist: A list of questions to pick and choose from to ask daycare centers when searching for child care services.
Financial Assistance for Daycare Service
The Child Care Assistance Program can help families pay for childcare if parents are working or going to school. Monthly payments are based on the number of hours a week the parents work, family size, household income, and the amount charged by the childcare provider.
General Childcare Resources
ChildCare Aware, Louisiana: Find general information on childcare in Louisiana, including what child care centers are required to do to remain licensed, resources related to financial assistance, and resources for children with special health needs.
These resources can help you and your family prepare for natural disasters, like hurricanes.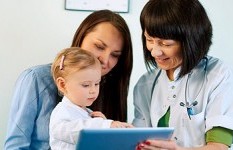 Lead Poisoning Prevention
A helpful toolkit for parents and providers.
View the Guide ›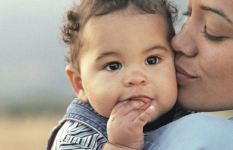 Text4Baby
Text BABY to 511411 & get FREE messages to your cell to help you through your pregnancy.
Visit Text4Baby ›
1-800-251-BABY
(2229)
Our support staff is standing by 24/7 to answer questions and to link you to resources in your area.
All Calls Confidential.